By Gaby Dufresne-Cyr, CBT
Fear and anger are emotions expressed through fearful and aggressive behaviours. Of the two, fear proves to be the hardest dog behaviour problem to overcome. Many trainers don't address fear and prefer to refer clients because this is a deeply rooted emotion which is very hard to overcome. 
Fear is hard to address with negative methods like the use of choke, citronella, or electric collars because fear cannot make fear go away. Furthermore, we cannot address fearful behaviour because behaviour is the expression of what is occurring within the brain. To address fear we need to identify what triggers the response and work at improving the emotion, not the behaviour. 
Social cognitive learning theory is by far the best approach to treat fear. With multiple positive learning methods we can create a secure attachment between the dog and his human, which in turn, will lay the foundation for trust to grow. Once trust is established, the behaviour specialist can teach the owner how to grow a
secure attachment
which will reduce fearful behaviours. 
Ambivalent and Avoidant
How do we change ambivalent or avoidant human-dog attachments into secure ones? You can read the
social cognitive
article for starters, but let me guide you through a few simple steps. Remember, whatever you do, go slow, fear wasn't created overnight; therefore, it won't disappear in a few days. 
1. Identify which form of attachment is the human-dog team experiencing.
2. Use Brain Games to teach the dog how to seek human guidance when faced with complicated tasks.
3. Practice the art of "checking-in" when outside. Make sure you are present mentally (so no cell phones) in order to respond to the dog's request.
4. Once the dog has checked-in, it becomes your responsibility to make sure the dog remains safe throughout the exercise.
5. If the fearful situation cannot be avoided, try to move as far away as possible and practice a few Brain Games like touch, left paw, right paw, sit, down, etc...
6. Offer a secure relationship. Allow your dog to sit with you, but not on you or in your arms. The dog needs to learn how to manage his emotions.
7. Pet your dog only if it soothes him. If touch becomes too overwhelming, trust will be compromised.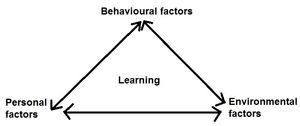 Fear is an emotion experienced by dogs; consequently, you cannot remove it from their brain. Only dogs can cease to experience fear when and wherever they want. The only thing we can do is offer opportunities in which dogs can learn to manage their fear through us.
A secure attachment is not about overprotecting dogs, it's about being there when they need guidance. Our responsibility as people is to ensure environment, mental abilities, and attachment are favourable for learning to occur. Once we have a functional triangle, we grow as a human-dog team.