Dog day Training and socialization
The socialization period teaches your dog the intricacies and complexities of living in a human world. Adult dog behaviour relies heavily on the building blocks experienced during the first three months of its life. Dog Day Training at the Dogue Shop is a program designed to socialize and train your puppy during its critical phase of social development. In essence, our version of day training transforms puppies into super-puppies.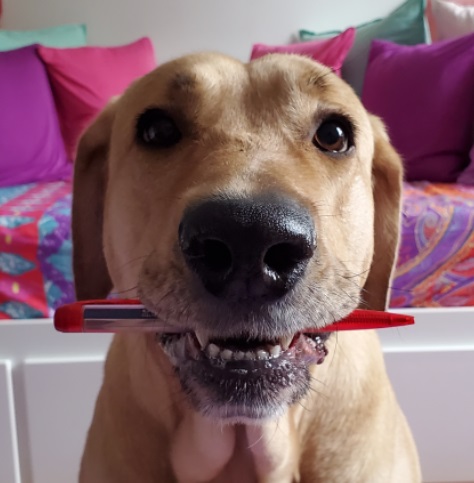 Dogs isolated during the pandemic and Canadian winters fair poorly, hence the covid dog label. Lack of socialization is directly linked to undesirable behaviours. Such problems are rooted in fear or aggression. To prevent future covid and winter dogs, we offer an eight-week program to socialize your puppy according to our standards. Drop off your dog early and pick it up before dinner for socialization and training basics. 
This is not a daycare service; the schedule is not flexible or accommodating for specific days or times you need dog sitting. This program strives to prevent behaviour problems in the future; think of it as an investment in your dog's behaviour and quality of life with a pet.
Day Training for Dogs
Our dog day training is intended for seven-week-old puppies whose human wants to ensure their furry friend reaches its full potential as an adult dog. You could attest to their marvellous personalities if you met Albear, Hariette, George, Mandu, or Penny. They were trained using the same social cognitive animal training model. We promise to offer you the same quality training we use with our working pet partners.
Day Training for Service Dogs
If you plan on getting a dog for future service work, this service is for you. Here is an example of behaviours including, but not limited to, picking up objects, pulling, carrying, supporting, retrieving, or alerting. We cover all the basics you need for your future working pet partner.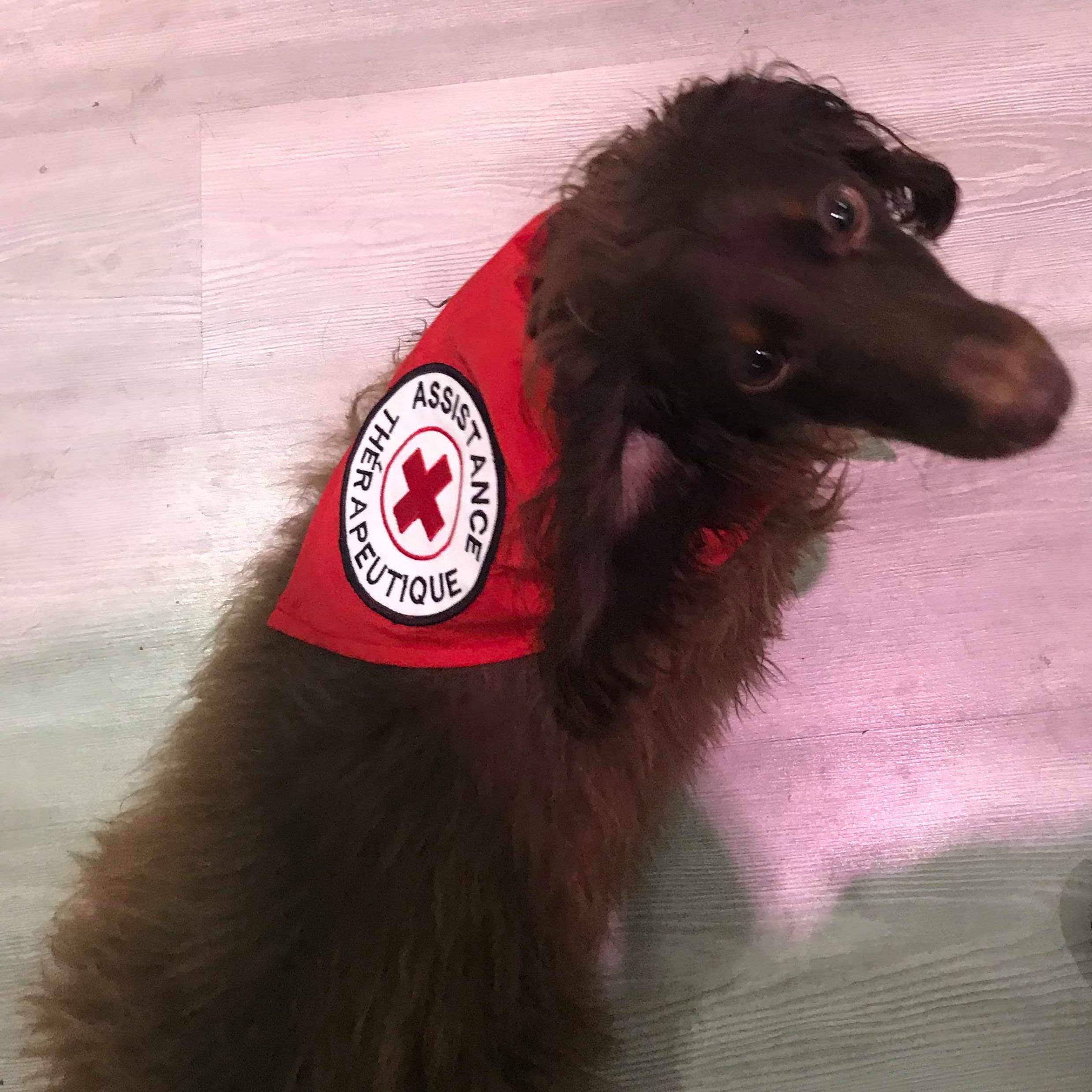 Some dogs are good candidates for service work, while others are not. Consequently, we will openly and honestly chat about the future of your canine protege at the end of the eight-week program. We will not sugarcoat the truth to our advantage; if your dog is not a service dog candidate, it does not mean its career is over before it starts. We can always include new pet partners in our animal-assisted therapy program with at-risk teens.
Day Training for Non-service Dog 
If you do not need a service dog but wish to invest in your dog's behaviour to make it an exemplary canine citizen, day training is for you. No worries, dog day training at the Dogue Shop includes pee and poop on command, crate training, socialization, and basic life skills. 
The Day Training program is a fixed schedule.
Monday to Friday from 9:00 to 17:00 
Eight-week program
Limited to two puppies
Hariette is our adult dog in charge of teaching dog language 101 to the recruits. However, dogs from our AAT program will drop by to help generalize your puppy's behaviour.
Contact us for more details.
Training Program content:
Crate and Toilet
Basic Obedience
Socialization
Husbandry (care behaviours)
Confidence Building
Problem-solving