By Gaby Dufresne-Cyr, CBT
I've written a lot of articles in past years, yet one type of article stands out from the group, relationship articles. People are fascinated with human-dog relationships and strive to understand their companions. Science teaches us about social-cognitive theory, behaviourism, attachment, or emotional projection in order to explain how and why dogs form unique bonds with us. The big picture is hard to grasp in a world where each scientific branch works on one part of the puzzle.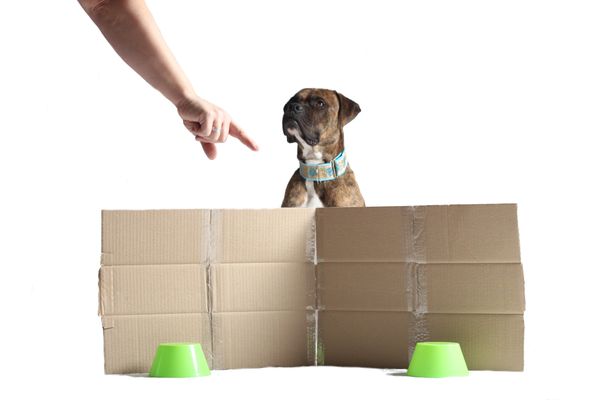 The Big Picture
The reason dogs selected us as useful entities for their survival is astounding, yet what is even more fascinating is humans have answered the call and selected animals in order to create the perfect working companion. Dogs served a purpose and we served them in return. So, why do so many families experience dog behaviour problems? If we look at the big picture, the answer is easy, we took their usefulness away. 
Dogs need a job and people should no longer answer
companionship
to the question
why do you own a dog
. When you acquire a dog, the big picture should stand out. We have dogs to work for us, be it emotional or physical; consequently, dogs need to be trained to accomplish their work. Simply owning a dog for companionship is no longer the answer. 
There are set rules to make perfect dogs: socialise, educate, train, and maintain behaviours, even if behaviours are for emotional support. Attachment and social cognitive theories teach how to train for specific emotional support behaviours, just like service dogs learn how to perform specific tasks through classical or operant conditioning. 
The Tool Box
Canines are attuned to people and respond to us without hesitation. So, how do we make our companions the best they can be? We use all the tools we have at our disposal. We implement all the knowledge science and nature have to offer. In essence, we use an inclusive approach to pet ownership, not exclusion. To exclude is to deny parts of the equation which render animals problematic. 
I have dogs to learn and teach. My dogs excel at these tasks not because I'm special or have been trained to do so. My dogs work for me because I look at them from the big picture point of view. Emotions, cognition, and physical well being are inseparable, thus, for each problem there are tools at your disposal. If your dog has issues, sit back and ask yourself 
which part of the big picture am I missing
 or
why do I have a dog
 because the solution is part of the big picture. Once you have an answer, ask for help and get those missing tools.