By Gaby Dufresne- Cyr, CBT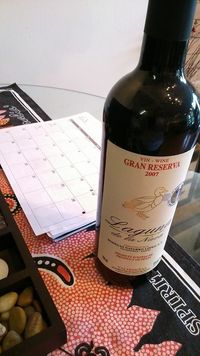 This upcoming Friday November 27
th
is the Dogue Shop's bi-annual Networking Wine & Cheese event. The night starts at six pm and ends when everybody has left, which is sometimes relatively late, or should I say early in the morning. Today, I want to answer some common questions about networking: what is networking, why is it so important, and how to network.
Networking 101
Networking is defined as "
developing and using contacts made in business for purposes beyond the reason for the initial contact
." In essence, networking is about developing and maintaining professional relationships in order to seek or share potential business. Nowadays, networking is done via social media, but nothing compares to live interactions. When you interact with people your senses and memory are engaged. These are two important factors for entrepreneurs as you will need to remember many things for future references. 
You're more likely to remember someone who made you laugh over a cheese while drinking a very nice glass of Wolf Blass Yellow Label Shiraz 2013 than a
like
 you gave to someone on social media. Live interactions serve to develop trust and further business relationships via memories you made of the person and/or event. Networking is all about acquiring and sharing professional relations, so why stay behind a screen? Business is hard enough as it is, do you really want to do it on your own?
Networking Importance
When you start a new business, it can feel overwhelming and confusing. Let me rephrase that. When you start a new business you feel overwhelmed and confused. Networking events serve to introduce you to people who understand your experience because they too have gone through the same process. But most of all, networking can facilitate your entry into a world that can seem closed and a bit scary.The connectedness we create at a networking event helps us feel closer to one another. In turn, these new relationships open doors to referrals and business growth.
Another important key component to networking is to grow a group of people who don't share your profession. When you need a lawyer for example, who do you turn to for a referral? The answer is, you'll turn to family, friends, or your professional network. The likelihood of you searching social media for legal advice is highly unlikely, unless you're trying to locate a family member or friend. That being said, if you don't have a lawyer in your close relations, you'll likely turn to the phone book, Google, or other search engines. Which by the way, are extended networks, heck, the entire www is an infinite network. So, why not create a network of your own, that way you'll find and access trustworthy resources much faster.
Networking How-to
Networking is relatively straightforward, yet it can be hard to find an existing group you feel comfortable in. That being said, there's no easy way to start networking other than getting your feet wet. Join events, mingle, and get to know people. If you never attended a networking event, the following agenda might hep you alleviate insecurities you have regarding this strange social experience.
6:00 - Mingle
6:30 - Meet & Greet
6:40 - Official round table
6:50 - Personal presentations
7:30 - Network / Card exchange
9:00 - Raffle prizes
9:30 - Closure
Here are a few tips on how to make your night memorable and productive.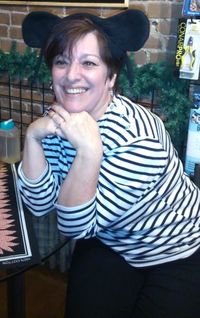 - Don't talk to the same people each time. Step out of your comfort zone and say
hi
to new faces, even if it's only to introduce yourself. Chances are, the oldest members will ask you plenty of questions to start off a great conversation.
- Keep your pitch diversified. When you talk to people, try not to say the same things over and over again. You're more likely to remember people if your pitch is different from one person to the next, i.e. I might focus on my legal skills if I'm talking with a lawyer, or I might discuss my animal-assisted therapy program if I'm chatting with a school representative (teacher, principal, school psychologist etc.)
- Make yourself remembered. Say a joke, have a motto, exchange business cards, take a selfie, or better yet, set a meeting to further exchange ideas. If you make your exchanges memorable, chances are, people will remember you too.
- Maintain your network. You can send people a holiday card once a year, or an article you think they might find interesting. Be creative and let yourself be remembered without being pushy.
- Update your network. It's good to send a verification message every other year. Here are a few examples why managing your network pays off:
1. You're reminding people you're still a resource. 
2. You're inquiring about the validity of resources. 
3. You're building professional relationships (I know I said that already, it's just really important)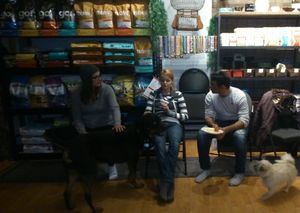 Think Outside The Box
I know animal related professionals sometimes have issues with interpersonal communication; this is why I added a raffle for those present at our event. It's a kind of
reinforcement on effort
option I created; however, please keep in mind most groups don't partake in this kind of practice. I like to create events that will stick in peoples' minds because you're more likely to remember a person if you've made a pleasant association between them and the event.
I hope to see you at our event this week, but if you can't make it, be sure to find us on LinkedIn or Facebook so we can keep in touch. We always announce networking events a few month in advance to help people plan ahead of time. After all, a networking event without a net is just people working.
References
- Entrepreneur.
Small Business Encyclopedia, Networking
. Retrieved from http://www.entrepreneur.com/encyclopedia/networking (2015)
- Solomon, D. & Theiss, J. (2013).
Interpersonal Communication. Putting theory into practice
. New York, NY: Routledge.