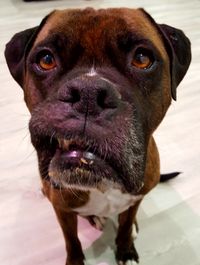 At the Dogue Shop, we offer a variety of training sessions specially designed to meet your needs. A typical consultation includes evaluation forms, a training session, a question period, and an email session summary. Because each case is different, we require as much information as possible before we meet to assess the problem, cost, and duration. 
Our training involves a science-based approach with a specific inclination towards the human-animal bond. 
What to Expect:
- The initial visit is two hours
- Following visits are one hour
- Complete word and .pdf documents
- A detailed training protocol
- Do your homework
- Initial 2 hour session is a standard price
- Subsequent session costs will vary according to case files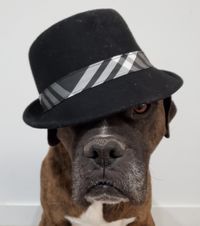 Gaby Dufresne-Cyr specializes in dog aggression; therefore, all cases involving aggressive behaviours will be conducted by her.
Training, medicating, rehoming, and euthanasia are often part of aggression cases. It is important to note that aggression cases often come with tough decisions; consequently, children under eighteen will not be permitted during such cases.
For all emergencies, please e-mail or text DOG BITE at 514-814-4094 Gaby will return your call as soon as possible. If you are inquiring because a bite just occurred, please take a picture of the bite wound, if possible. This will help us, and law enforcers to determine the severity of the bite.
* The cost of aggression cases will be paid in full before each session. Rescheduling without a financial loss will only be possible if a 48h notice is given.