By Gaby Dufresne-Cyr, CBT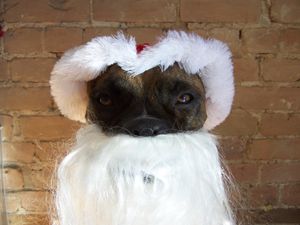 I want to start off by wishing you a happy new year. May you cross off something on your bucket list and may it include your pet. In this first article of 2016, and I want to discuss professional aspirations, or should I say how to sort through the unlimited possibilities of choosing an animal career.

The Beginning 
I went through what I'm about to discuss with you, so don't worry, I know how you feel. You might feel confused and insecure about your new career choice. This is normal. I've been teaching for many years, and I can tell you students still come to me with the same questions I once had. They seek guidance, therefore, the problem of direction hasn't changed much since I began as a professional. Beginners normally feel lost and frustrated. No worries, I'm here to guide you. 

You recently discovered you could make a living as a groomer, trainer, behaviour consultant, walker, sitter, rescue, and have realised there's much to do in the animal world. Your head spins and you don't know in which direction to go. You register for classes, read books, attend conferences, and watch countless videos on YouTube. But, in the end you still struggle to find your true calling. 

The Middle 
I want to share with you how I found my path. First, I have to say there's an easy way and a hard way. I unfortunately started with the complicated, costly, and very long way and let me tell you, it's not the way you want to go.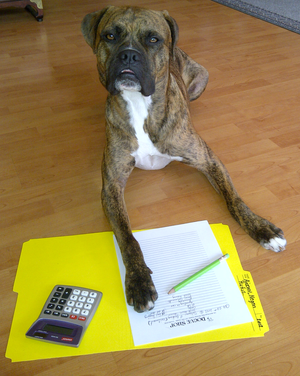 The following is an easy approach to figuring out who you are and where you want to go. The results won't be instantaneous, but I assure you the process is a tried and tested approach that works. Here's what you'll need: paper, pen, an electronic device that allows you to go online, Google, and trusted family or friends. 

1. Make a list of everything that you want/wish to do in the animal world. You'll need to keep this record somewhere because we'll get back to it later. 

2. Google all the possibilities and write their definition. 

3. Write a one sentence definition of what you have learned from your mother. Even if you've had it rough, you still have learned something positive. 

4. Write a one sentence definition of what you have learned from your father. Even if you've had it rough, you still have learned something positive. 

5. Write one word which summarizes your mother's sentence. 

6. Write one word which summarizes your father's sentence. 

The following are examples of what steps three to six might look like. Yours will be different and that's normal. Take your time and feel it through. Don't over think the process. Spontaneity should guide you. You know that soft little voice in your head, the one that comes from your true self, the voice which guides you, that's the one you want to listen to. 

From my mother I've learned to make anything out of everything, thoughts included. 
One word: CREATIVITY 

From my father I've learned to stop talking and listen to mother nature's voice. 
One word: COMMUNICATION 

8. Add your own personal sentence and word.

I've learned animals tell us what's wrong with ourselves.
In one word: EDUCATE

9. Put all three words together and your path will become visible.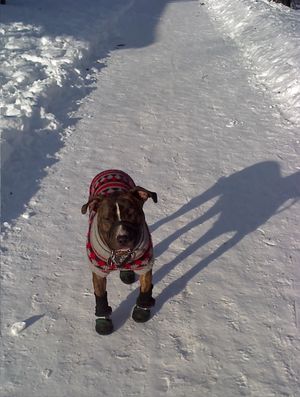 10. Now, cross out what DOESN'T resonate with your words, or what you don't want to do. This is the most important step as you'll need to make choices that will define your future. 

11. Sit with family and/or friends and go through the remaining possibilities on your list. 

Read the definition and discuss with family members or friends what you would do if you had an unlimited budget. The people around you will help you keep it real, which is essential for the final step. This is your emotional self telling your cognitive self what you want to do, or aspire to achieve. 

12. Devote your time to the choices you've made. I seriously recommend you write a mission statement for yourself, it will guide you throughout the process. 

The End 
I had a long list on my paper, and I was going nowhere fast. Actually, the first decade of my career is a compilation of irrelevant experiences and exhaustion. I'm fortunate to have a friend tell me Just stop doing what you don't like anymore! Sounded simple, it wasn't. I eventually did start to stop. No more regional director for dog associations, no more rescue work, no more writing, and no more training obedience. Once I stopped doing things, I felt so much better. 

You might, as I did, love certain things on the list but you can't do it all. You have to make choices. I decided more competent people were able to run professional organisations or animal rescues. I would do my part to help them, but it had to be in line with my mission statement. If I couldn't find an educational component, I didn't interfere. When you decide what you don't want to do, you'll move forward much faster.

Remember, sometimes walking the wrong path is the right path.

Cheers.