By Gaby Dufresne-Cyr, CBT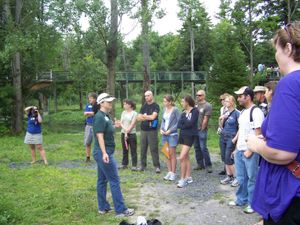 The variety of people who read this blog is astonishing. Some followers are dog trainers, behaviour consultants, groomers, dog walkers, doggy daycare workers, rescues, veterinarians, veterinary assistants, and pet owners. With this knowledge, you can see how difficult it is to write articles which are relevant to everybody. Instead of writing about another taboo topic, I decided to share my thoughts about the job. 
  
Dog Trainer Definition 
My job covers various areas of expertise such as consulting clients, teaching animal behaviour, training domestic and exotic animals, and networking. If I could describe my job in one word, it would be educator. The fields of practice mentioned have one theme in common, education. I educate pet owners on how to train their animals, I teach students about behaviour and training, I teach animals to execute certain behaviours, and talk about the animal profession in the media. 
  
Training animals is certainly exciting, but it's not all fun and games. We are faced with communication barriers, frustration from clients, aggression or fear from animals, lots of human emotions, and euthanasia. Sometimes we act as trainers, coaches, and consultants, and at other times we become counsellors or confidants to our clients. One thing's for sure; we need to be flexible and resourceful.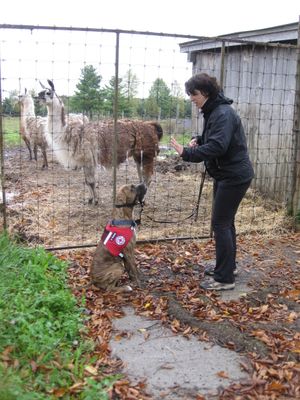 Dog Trainer, It's Just a Job 
I don't like telling people what I do for a living because it makes me feel uncomfortable. First, I dislike being the centre of attention during parties; secondly, I hate working during a non-animal related event. Don't get me wrong, I'm passionate about the work I do, but it's still just a job. 
  
When people realise what I do for a living, it quickly turns into a consultation. People will talk to me not because I'm a cultivated or funny; but because they have a dog that… I'll let you fill in the blank. When these situations arise, I find myself in a precarious situation because I don't want to work, yet I don't want to be antisocial either. 
  
I try to make this funny and tell people (in my best radio/message recording voice) I'm sorry, but I'm not in right now, please leave me a message at the sound of the beep, and I'll contact you as soon as possible, thank you. I beep and laugh. I'm sure all service market professionals experience the free service situation. 
  
Google Dislike 
I love people, but just like anyone else, I want to enjoy myself and have fun. As I said, I'm passionate about animals, behaviour, and training, but there's a place and time for everything. If I'm in a networking event, am with students or other animal professionals, then yes, hit me up for a conversation and ask me your questions. If not, you'll be faced with tongue flick, turn eye, turn head, curve, and walk away. 
  
The worst of these situations is when people Google my name during an event and see I work with wolves. At this point, the proverbial shit hits the fan. Everybody wants to meet the wolves because it's a dream they have. I understand the curiosity and the enthusiasm of possibly scratching something off your bucket list, but life doesn't work that way.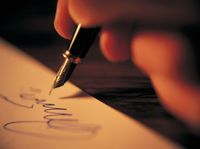 Service vs. Product Industry 
Keep in mind the service industry is a kind of invisible product. Even though our services might seem abstract, we do supply people with knowledge, and the exchange of information for money is the source of our income. In other words, I use my education to gain money, and although in Quebec it seems earning a living is frowned upon, I don't feel guilty in providing top quality services. Other professionals shouldn't either. 
  
Should you Google my name in a non-animal related event and approach me to talk about your dog, please take note, I might decline your request. However, I'll be happy to talk about art, culture, spirituality, or cooking.