By Gaby Dufresne-Cyr, CBT-FLE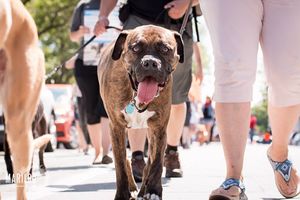 Much time has passed since our last entry, and I think it's fair I give you an update. Last summer, during the dangerous dog crisis, I graduated from Concordia University's Family Education program. Following graduation, I returned to school. Regardless of the summer madness, we've been very active in the dog community. Here's a summary of what happened and what's to come. 

Summer 2016 
We walked, protested, and worked with a great group of people to try and change the new (I really want to say stupid, but I'll remain professional) by-law. We took time out of our busy schedules to communicate and explain to politicians what this by-law proposal really meant. We are confident the November 2017 election will bring on a change of power and leave room for a grounded, educated, and politically savvy party.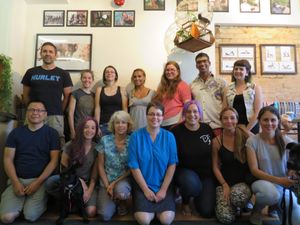 In August, the Dogue Shop hosted the Do As I Do workshop with Claudia Fugazza, the woman behind the social learning revolution. It was an honour to meet, talk and hang around Montreal for a week with her. The entire experience was remarkable and filled my brain, our brains, with new projects. 

Fall 2016 
As mentioned above, I got my letter of graduation and my acceptance letter into the psychology department one day apart, so back on Concordia University's benches, I go. For the next couple of years, I'll be studying to become a cognitive-neuroscientist. The focus of my studies will be on merging two topics: attachment and social-cognitive learning in Canidae. 

Fall yielded a wonderful brew within the Animal Behaviour Apprenticeship level two (ABA-2). That being said, it's with a sad heart I made the decision to no longer offer the ABA during the summer. We are working on different programs and it was very difficult to schedule all the upcoming events. No worries, we still offer fall and spring sessions, but for those who like to plan, you'll want to check for dates as spring 2017 is full and the fall session only has two spots left.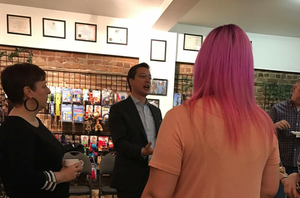 Dogue Shop training centre hosted the November Networking Wine & Cheese and we were happy to talk with Guillaume Lavoie from Projet Montréal. He stayed extra-long to discuss future plans for the dog by-law. What an educated and articulate gentleman. It was an honour and we all felt heard. 

Winter 2017 
After a challenging 2016, we look to the future with new amazing workshops and learning opportunities. Dog research is a highly productive field, and we try to stay scientifically current; therefore, I have put together a series of workshops on dog social learning: attachment theory, imitation, and cognitive stimulation. On January 26th, we hosted the attachment workshop with great success.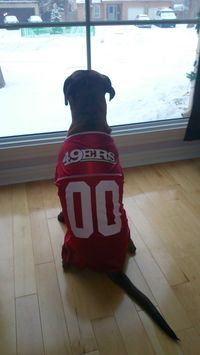 The Dogue Shop team is expanding its human team. Ann-Marie Bourassa and Amélie Martel have graciously accepted my offer to join the ranks of trainer and behaviour consultants. Follow the link to read their respective bios (still under construction). In a nutshell, Ann-Marie is my new assistant in charge of group classes and other office duties. Amélie will present a series of French workshops on topics such as possession aggression and common behaviour problems. To learn more about our events, click on the Dogue's Event page. 

Spring 2017
On the Dogue Shop website, you'll find a new page titled Dogue's Staff. If you hover over the tab, you'll see the three active members, but you'll also see a list of graduate students. The idea behind the page is for clients or professional to use the page in order to find a service or resource. The page is under construction at the moment and looks a bit strange. Please come back soon to visit. 

As you can see we've been pretty busy. I hope this little update can make-up for the lack of educational material I haven't posted. I wish you tender days filled with dog joy. Ohh, and enjoy the Super Bowl.

Cheers 
G.