By Gaby Dufrense-Cyr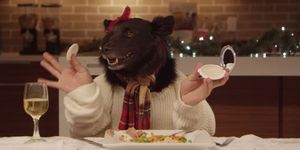 Lately, I've noticed an increase on social media of anthropomorphic observations of animal behaviour, in other words, people see other people in animals. A dog wants to save a fish's life by tossing water on it, a rhino saves a zebra from a certain mud death, or a rescued dog and her pups cry to her saviour. It might seem altruistic, but more often than not, it isn't.

Anthropomorphism
I don't know if it's because people have come to realize that if they post a random picture titled dog saves fish or rhino rescues zebra on social media they get millions of likes and shares, or it's because people fundamentally believe animal emotions are just like humans. Either way, the act of attributing human emotions or cognition onto something, living or not, is called anthropomorphism. The origin of the word is Greek ánthrōpos (ἄνθρωπος) lit. "human" and morphē (μορφή) "form".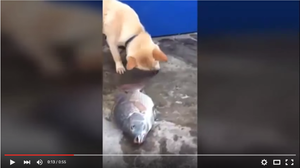 The downside to anthropomorphism, in the name of science, directly affects our view of animals, and to some extent, anthropomorphism interferes with our common sense, reasoning, and critical thinking. Extreme anthropomorphism also opens the door to anthropocentrism: the assessment of reality through an exclusively human perspective.
 
I believe we'll see an increase in these types of observations because of magazines or journals that write articles with catchy titles like
Dogs as Smart as 2-year-old Kids
or
Scans Reveal Striking Similarity Between Human and Canine
. There's nothing wrong with catchy titles; however, some people take this at face value and this is where anthropomorphism begins. It's important to remember, animals do have emotions, but we're not one and the same. 
Dogs have different drives, motivations and emotions, and to think otherwise opens the door to disguised forms of abuse. Let me explain. The other day I saw a Pomeranian in a jacket during a heatwave, the reason:
My dog is part of the family and since I dress my kids, so too does my dog get to wear nifty apparel
. No need to tell you this dog was overheated and uncomfortable. The same applies to dogs in strollers. Dogs need to walk and run. Movement is an integral part of wellness. In my opinion, if you prevent a dog from walking or running it's a form of abuse.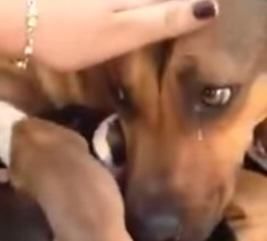 Propaganda
Social media is very good at perpetuating misinformation about animal behaviour. Some people share pictures of animals with false descriptions just to increase their popularity. More
likes
and
shares
mean you're an important person, right?! This comes with a cost. Misinterpreting an animal's behaviour could put a person in direct danger. Pictures and videos impart a false sense of security as some humans might think the animal they are about to interact with can do no harm.
I often find myself in the middle of social battles to correct interpretations in order to educate people and prevent dangerous situations. I tell people dogs cannot cry and the rescue should seek veterinary care for this animal, dogs cache their food as opposed to try and save fish, or that the article from which the rhino picture was taken states the animal actually disembodied the baby zebra.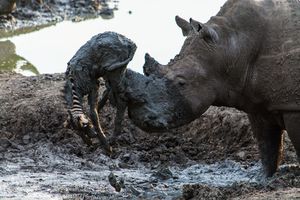 Objective Observations
Objective observation means looking and interpret behaviour based on the animal's physical, physiological, and psychological needs. A human subjective perspective blinds our view of authentic animal behaviour. Consequently, safety and medical conditions might be overlooked as with the crying dog video. A distorted view of behaviour could also endanger people or animals.
Maybe the day will come when we look back on our animal behaviour interpretations and laugh at our wrongdoings. Till then, I'll keep posting objective explanations of animal behaviour even if people are offended, angry, disappointed, disbelieved, or confused. My interventions are meant to educate not humiliate. In return, if you find an objective description of animal behaviour and wish to share it with me, I'll be happy to post it on social media.
References
- Live Science. http://www.livescience.com (for article titles)
- Miriam-Webster. http://www.merriam-webster.com (for definitions)
- NPR. http://www.npr.org (for article titles)
- Wikipedia. https://en.wikipedia.org (for definitions)